*Theme Music*
The view comes in to focus to the familiar view of the front door signifying the end of events and the anticipation of the exiting contestant. Footsteps can be heard approaching the door. They falter. Muffled yelling can be heard as well as perhaps someone crying.
The front door is thrown open. A rather upset Brandon can be seen. He pauses remembering the cameras and walks off the lot to the waiting car.
As he approaches the camera, he gives no indication of his mood, the only give away is his fists, clenching and unclenching.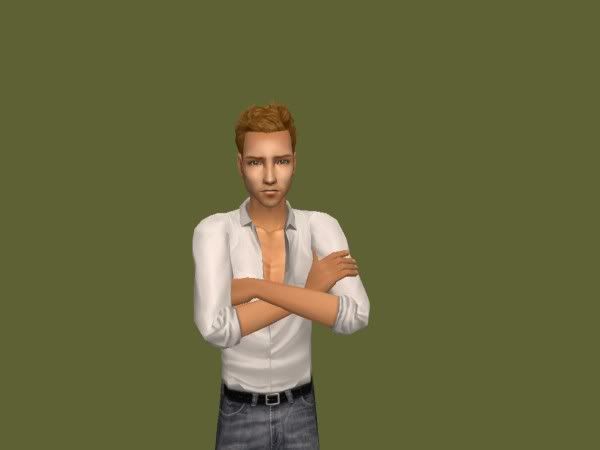 Lynn's soft voice can be heard off screen, "Hello Brandon."
Brandon huffs. Lynn tries again, "I take it you don't agree with the final results?"
Brandon scoffs. Lynn takes a deep breath, "Well I'm sorry you feel this way. Suzi is a grown woman. She has made her choice."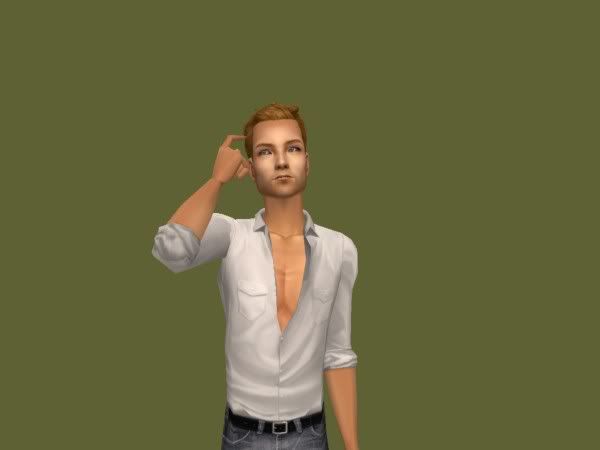 Brandon laughs, "She had it made for her. Gilbert manipulated her. He cheated! That's got to be it. Why else would he be there and I am here?"
"Cheated? How could he have managed to cheat?"
"Oh come on! Think about it. Lets see… he poisoned her mind for one. Told her lies about me and the other guys I'm sure. He probably even told her about my stash he tossed!"
Lynn's voice grows quiet, "I wish you hadn't said that. Gilbert refrained from implicating you in anything. Neither to us nor to Suzi…"
Brandon looks at her dumbfounded as he's escorted off screen by a policeman who is calmly reading him his rights.
The audience find themselves back in the farmhouse for the last time. A tearful Suzi is held in Gilbert's strong embrace, their words muffled and soft, a word here and there can be understood though her soft sobs. "I know. I know. I'm sorry. I should have told you sooner."
Suzi nods quietly, "I didn't realize it was that bad. I mean, I figured it out, but wow."
Gilbert scoops her up, cradling her in his arms as he carries her to the couch. sitting her in his lap.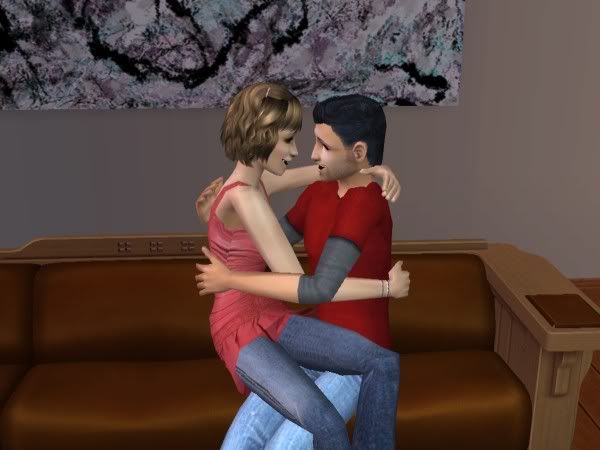 "The night I stayed here. The night you all went to the club. I found his stash. I threw it out. I thought it was just the alcohol but Danny knew. He knew it was more. One of us had to go with you and watch over you. He volunteered to stay and search, but I didn't want him jeopardizing his position for a hunch." He wipes her tears from her eyes, "I had to make sure you were safe. Even if it meant you chose him over me. I had to make sure."
"You do love me."
Gilbert grins big and kisses her passionately, "You bet your life I do."
The screen fades, the theme music plays and the credits begin rolling:
Day 6
Date: A kiss is 30 points, a makeout is 50 and a woohoo is 100.
Brandon Zackery - 180
Gilbert Portis - 180
Brandon Zackery - 13 skills, 2LB, crush, BF, Love, bronze garden
200+185+130+20+10+20+50+5=620+180=800
Gilbert Portis - 13 skills, 3LB, crush, BF, Love, bronze garden
200+200+130+30+10+20+50+5=645+180=825