The screen comes back in to focus on the front door in anticipation of the next contestant to leave. Footsteps can be heard nearing the door, the handle is turned and begins opening.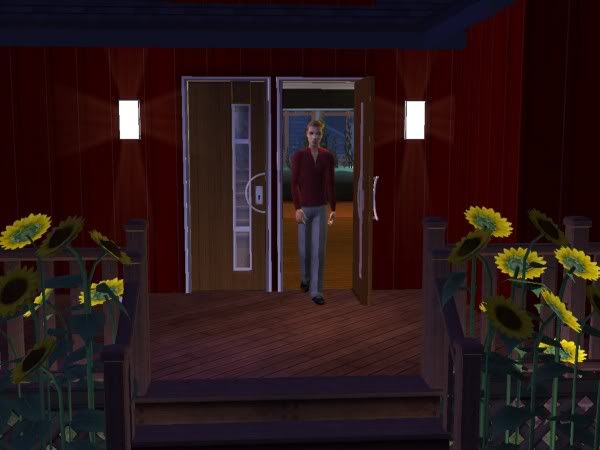 Out walks Jesse, he hesitates momentarily and glances behind him. He takes a deep breath and continues down the path to the waiting taxi.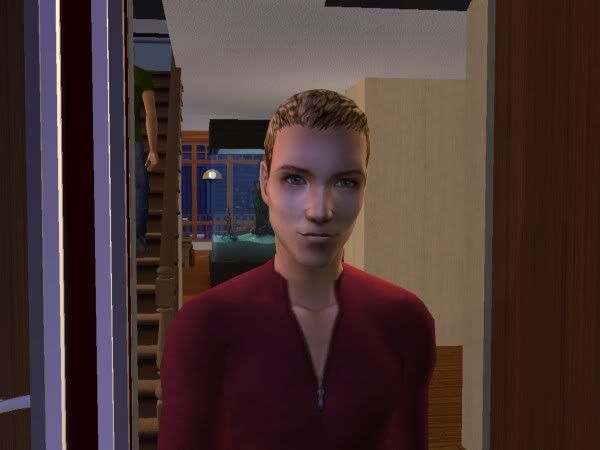 As he walks past the camera he gives his little shy smile and quietly continues on.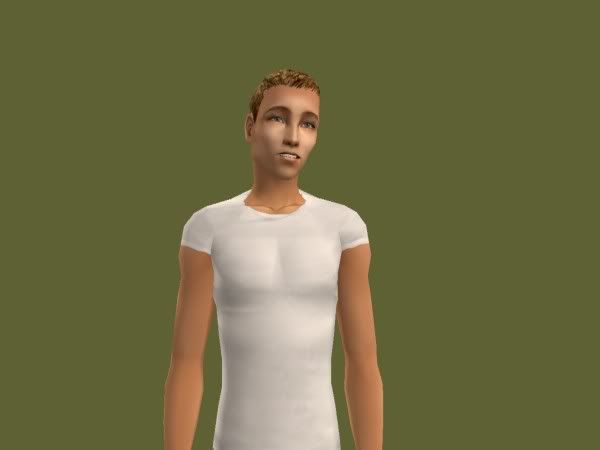 Lynn's voice can be heard, "How are your nails, Jesse?"
Jesse looks at her as if she's lost her mind, "My nails? Are you serious? I just got kicked out of the house and you're worried about my nails…"
Lynn is slightly taken aback by his sudden disregard for his cleanliness, "You seemed rather concerned about them last night."
Jesse sighs softly and looks at his hands, first the palm side then turning to look at the backs, speaking to his hands and not meeting Lynn's gaze, "Do you think that was what she didn't like about me?"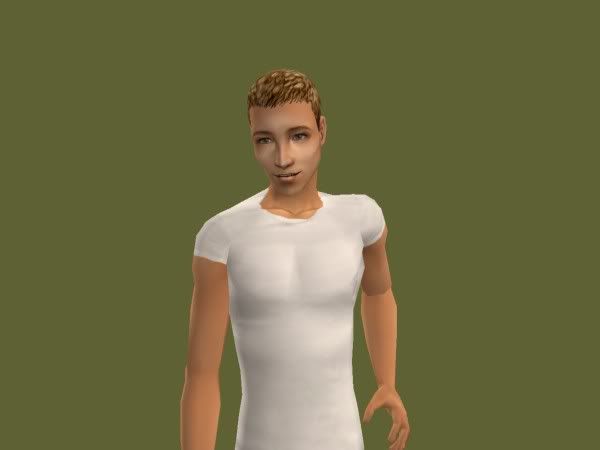 When Lynn doesn't answer he shrugs his broad shoulders, "I dunno. She's sweet. And she didn't even make fun of me. I like that." He glances at Lynn, "not that you have, I'm just sayin' is all."
Brandon's voice can be heard some what far away, "James. Your dinner is getting cold."
James works diligently on the leaky faucet, he raises his voice to be heard through the door, "Coming."
"You said that fifteen minutes ago."
James stops, wipes his brow and calls back over his shoulder, "Ya and that was before I found out that a simple washer change wasn't going to do the trick."
Suzi opens the door to the bathroom and peeks in, "I can call a plumber, James. Come eat."
"I'm almost done here."
Suzi hesitates, "do you uh… want company?"
James smiles up at her, "Go ahead and eat, your dinner will be cold if you don't."
Suzi places a hand on his shoulder before leaving, "Thank you, James."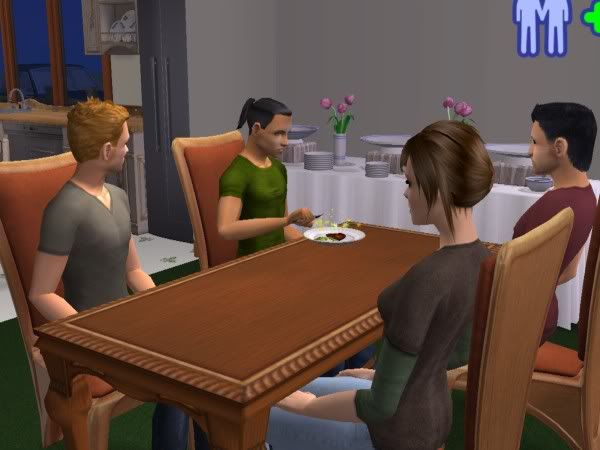 James digs in despite the food having gotten cold, "You guys out did yourselves. This is great."
Brandon grins, "Thanks man, so whats up with the tub?"
James swallows and points towards the door with his fork, "The faucet will need to be replaced, its holding its own for now, but it will leak again in a couple weeks. The threads inside are torn up some how and every time you turn the water on or off, it cuts up the washer. It will eventually leak again if its not replaced."
He takes another bite, and chews savoring the flavor.
"Did Danny lose a bet or something?" She watches as he is cleaning the kitchen.
Danny looks over his shoulder at them a bit hesitantly meeting her gaze and then turning back to his cleaning. Gilbert chuckles, "We made a deal, he got squeamish when it came time to clean the fish, so instead he has to clean the kitchen."
Suzi smiles at Danny, "Thanks for cleaning my kitchen, Danny." She turns her attention to James, "don't worry about the tub, I'll have that replaced… I appreciate what you guys have done. You've really outdone yourselves… a girl could get use to this."
The screen fades, the theme music plays and the credits begin rolling:
Day 3
Brandon Zackery - 4 skills, 2LB, crush 125+20+20+10= 175
Danny Williams - 4 skills, 2LB 129+20+20= 169
Gilbert Portis - 4 skills, 3LB, crush 104+20+30+10= 164
James Zamora - 4 skills, 2LB, crush 124+20+20+10= 174
Jesse Lomino - 4 skills, 2LB 100+20+20= 140