*Theme Music*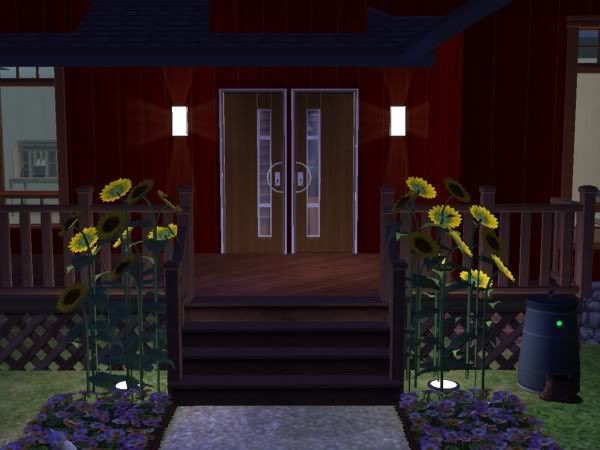 The commercial break comes to an end and we find ourselves watching the front doors once more. Footsteps can be heard as the doors open.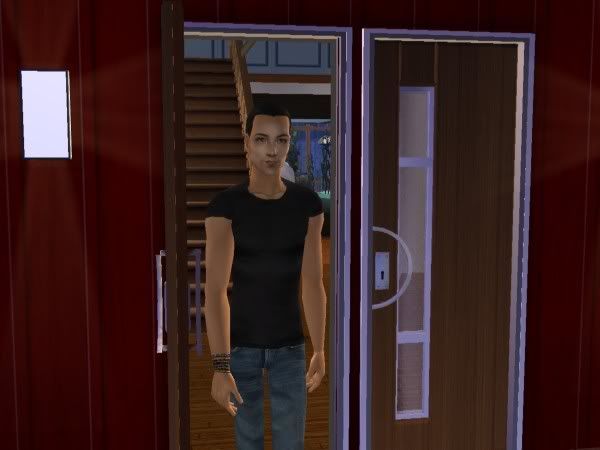 Out steps Phillip on his way to the waiting taxi. He walks quickly with a purposeful stride.
As he moves closer to the camera, it shows his confident little grin firmly in place. He doesn't appear upset at all as he leaves the house.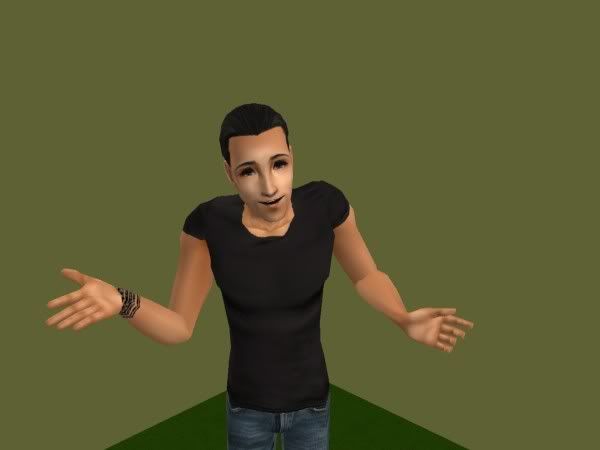 Phillip shrugs, "What can I say. I'm not surprised, are you? I mean… we just didn't hit it off. I'm lawful good, where she is chaotic neutral, it just wouldn't have worked, yanno?" He pauses and grins, "I do wish her luck though, she is a nice girl."
Danny walks in to the kitchen sniffing, "Something smells good. What's that you're cooking?"
Suzi doesn't take her eyes from her task, "its just spaghetti, a family recipe."
"Can I help?"
Suzi smiles and glances over her shoulder, "you can set the table or make a salad. The sauce is almost ready."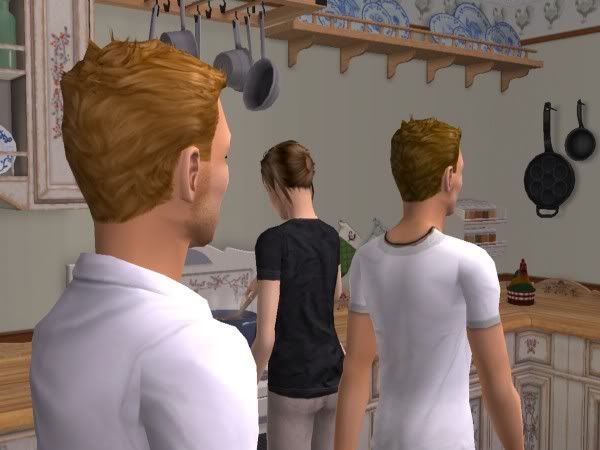 Danny perks up feeling useful at last and moves to help out, Brandon hearing the need for aid in the kitchen comes to pitch in. "Hey Danny, I'm pretty good at making salads, why don't you take care of setting the table."
Danny grins and agrees, the wondrous aroma fills the room with warmth and a homey feeling.
Danny pauses and looks around a bit lost… he looks left and right, he opens cabinets and cupboards, pulling out drawers until Suzi giggles, "The plates are over here Danny."
Feeling a bit foolish he tries to cover his embarrassment with a touch of humor, "I knew that…" He looks at Suzi to see if she believes him and laughs as he watches her shoulders shake with laughter.
The enticing aroma of supper has drifted throughout the house, and more men spill in to the kitchen eager to expedite the process in order to fill their bellies.
"A woman with a sense of humor, looks and can cook. How is it you're still single Suzi?"
Suzi glances over her shoulder not at all surprised to see Gilbert and simply smiles, "Dinner is ready."
The remaining men join their hostess for supper. Laughter and idle chatting can be heard around the table and from the folks sitting at the counter. As the first elimination has been completed all of them can relax… for now.
The screen fades, the theme music plays and the credits begin rolling:
Day 1
Brandon Zackery - 2LB 10 + 91 = 101
Danny Williams - 2LB 10 + 68 = 78
Gilbert Portis - 3LB 15 + 5 + 59 = 79
James Zamora - 2LB 10 + 64 + 74
Jesse Lomino - 2LB 10 + 55 = 65
Monte Woods - 1LB 5 + 59 = 64
Phillip Byrge - 2LB 10 + 41 = 51