*Theme Music*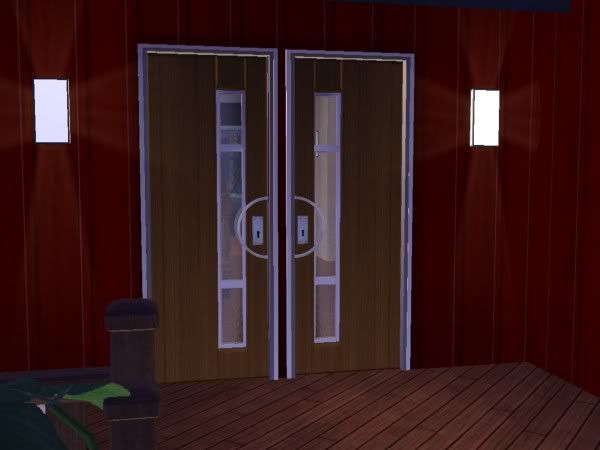 The view comes in to focus as we watch the front door, the anticipation of the leaving contestant rises, footsteps are head approaching the door. The handle turns and it is pushed open.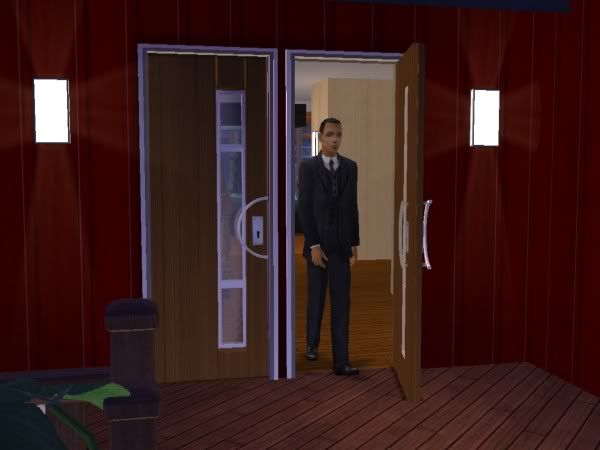 James steps out of the door hesitantly at first, he looks behind him, shakes his head and heads towards the stairs and the waiting car.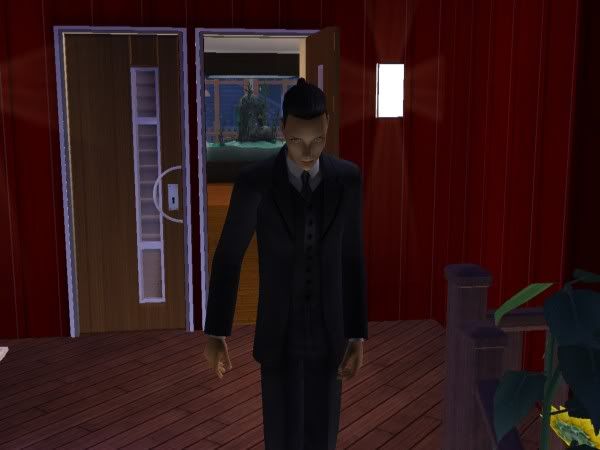 He walks down the stairs, his head down, not meeting the view of the camera. The only sound is the sounds of his shoes and a quick clearing of his throat as he passes the camera.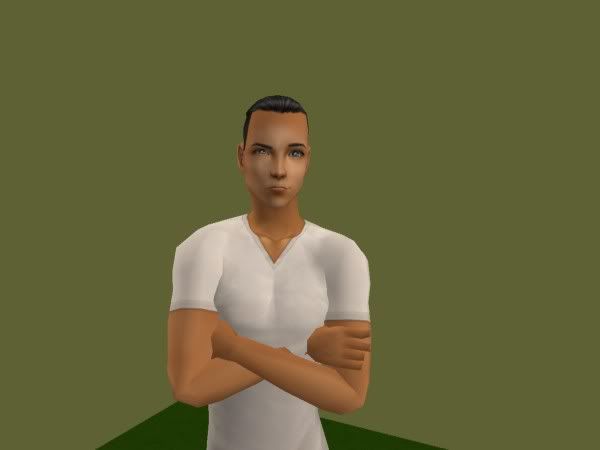 Lynn's sultry voice can be heard off screen, "It's a pleasure to see you again, James."
James grunts and raises an eyebrow, "Forgive my sarcasm and cruelty, but it isn't nice to see you again."
"Well that is understandable. To see me again requires you to be removed from the house."
James nods in agreement, "Exactly. Though I have to say I thought I'd be seeing you sooner." You can see him relax a bit, accepting his removal from the home.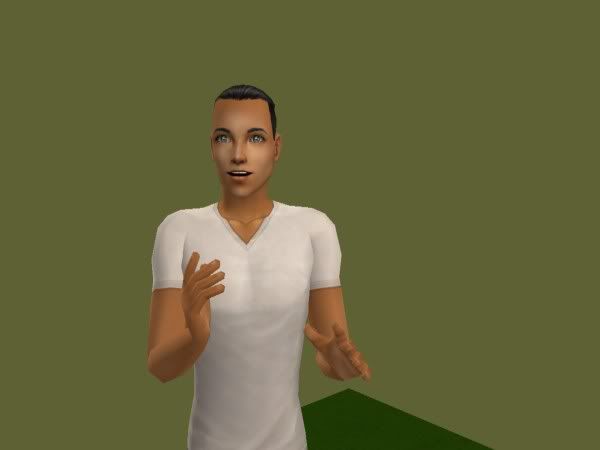 "Sooner? Why is that?"
James gives a lopsided grin, "Well when I ended up with zero fish, I'm sure most of the audience was surprised to see me still around. I mean, heck I was pretty surprised too. Grateful, just surprised."
"Yes you have had a rough time of this competition."
James chuckles, "You have no idea."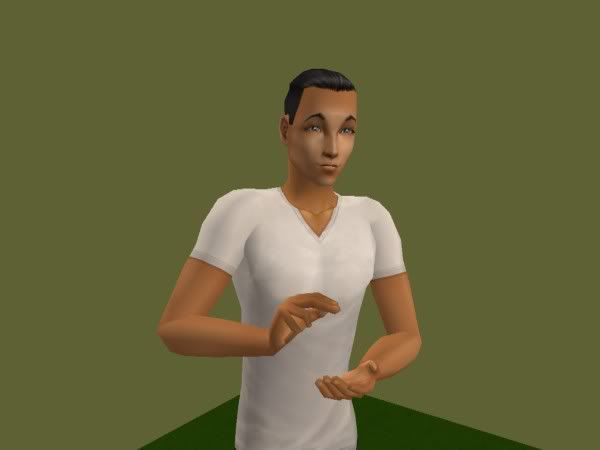 "Mind elaborating?"
James runs a hand over his hair and contemplates his words, "Well…" he takes a deep breath while absent mindedly scratching his arm, "You see… before coming here, I was… am… a repo man." He pauses for a reaction, getting none he feels confident in continuing, "Now keep in mind, not all repo men are ruthless, while I admit I did have to reposes some things I'm not too proud of, it was just a job. Always just a job for me."
"I'm afraid I'm not seeing the connection…"
James looks at her, eyes wide, "These guys are ruthless! Cutthroat, backstabbing, out for the kill." He shakes his head, "I think I'm too mellow for my line of work and for this competition."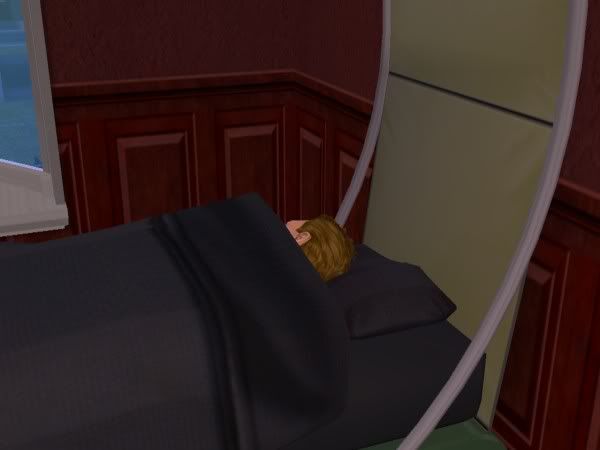 The house is unusually quiet. The bed creaks softly, the sound of a toilet some where flushes, Danny rolls over and stares out the window in to the dark night.
Gilbert sighs as he pulls the covers back. He sits on the bed for a while thinking. He stares at his bare feet in contemplation. A toilet flushes some where on the other side of his door, and he shakes himself from his thoughts. Climbing in to bed, he pulls the blankets around him, turning his back to the camera.
Suzi sits at her vanity staring at her hands neatly folded before her. She had scrubbed her face clean of the lipstick and make up, put her hair back up in its usual bun. Back to her comfortable self she takes a moment to reflect over the evening. No sound is heard until yet another flush of a toilet upstairs, she wipes a stray tear with the back of her hand.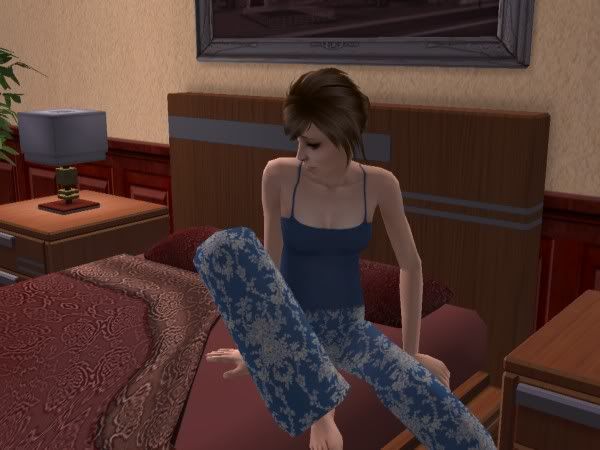 Quietly Suzi slips in to her soft bed, pulling the blankets up over her shoulders. She reaches over and turns off the bedside lamp, sighing softly in the darkness.
Brandon sits heavily on his bed, swinging his legs in to bed in one sweeping move. Fussing until he's comfortable he takes a deep breath and lets it out slowly.
Danny lifts himself on to one elbow and looks at Brandon, "I hear it helps to put one foot on the ground."
Brandon sighs, "I'm fine."
Danny shakes his head and gets comfortable once more.
The screen fades, the theme music plays and the credits begin rolling:
Day 4
Brandon Zackery - 4 skills, 2LB, crush, BF 158+20+10+20+20=228
Danny Williams - 4 skills, 2LB crush,BF 154+20+10+20+20=224
Gilbert Portis - 4 skills, 3LB, crush 152+20+10+30=212
James Zamora - 4 skills, 2LB, crush 139+20+10+20=189